Our company currently focuses mainly on the production of LCD and OLED TVs and PCBs by SMT technology.
The Nitra plant is a production centre for televisions across the whole of Europe and production is also geared towards the markets of the Near East and the Commonwealth of Independent States.
We are one of the largest suppliers of LCD and OLEDs in terms of volume and capacity for the whole European market. Foxconn Slovakia's annual sales exceed 1 billion Euros.
Our goal is the quality of the products produced with a view to continuously increasing the efficiency of the production processes. This objective is achieved in a dynamic competitive environment through modern technologies and high-quality employees.
Achieving the goals is ensured by a stable team of highly professional employees who are dynamically developing. World-class engineering and synchronized logistics shall support the production processes.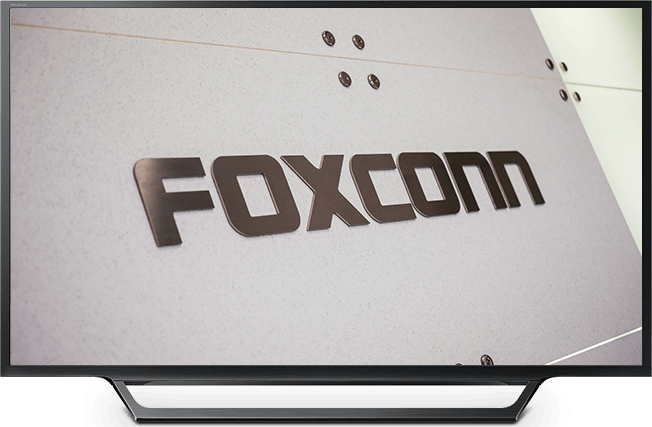 Divisions
LCD TV Production Division
LCD TV Production Division
The largest production department.
It focuses on installation, finalization and testing of LCD and OLED TVs.
The manufacturing process starts at the PCB. Machinery and equipment for this operation are fitted with electronic parts for printed circuit boards.
The PCB is fully automated.
The boards then come to the lines where the TVs are assembled.
After completing all the products directly on the production line, they pass multiple quality control tests without operator intervention.
Continuous change of model without emptying of the line is possible thanks to the management of individual activities and cooperation between departments.
Logistics Division
Logistics Division
It provides a comprehensive material flow for the various manufacturing departments.
Inbound focuses on supplying production lines with components and materials.
Outbound covers the distribution of finished products around the world.
Engineering
Engineering
Is responsible for the introduction of new models into TV production.
Provides electrical and mechanical components, their testing and preparation for production.
Designs and implements manufacturing facility and prepares a budget for their purchase. Significantly contributes to the application of automated technologies and processes within Industry 4.0.
During the introduction of new models, where it proposes changes to improve productivity even at the stage when the design of production is not over.
Solves the technical problems of production and is involved in activities aimed at reducing production costs.
Provides software solutions for new models as well as software applications used in production.
Processes technical and production documentation for produced TV models. Provides training to other departments.
Quality
Quality
Controls, monitors and evaluates all processes using available indicators and audits.
Performs a series of tests to test the quality of TVs (mechanical tests of product durability, electrical tests and measurements, verification of product conformity against legislative requirements and product reliability tests).
Continually improves the quality of production in order to minimize undesirable circumstances in the form of claims. Prevents errors and tries to limit it to the minimum possible.
Providing training and schooling eliminates human factor errors.
The quality management system was established in accordance with the requirements of ISO 9001: 2015. All processes are regularly audited and verified by internal and external audits.
Supporting divisions
Supporting divisions
Supporting departments include human resources, purchasing, IT, accounting, controlling, planning, facility / environment and general affairs.
Planning and purchasing departments are responsible for accurate planning of the production process, the availability of materials and components from suppliers and their continuous delivery to production departments.
Facility/ environmental department provide maintenance of facilities and technical equipment, supplies energy media for production needs and manages waste management.
The main tasks of the human resources department are the recruitment of new colleagues as well as the proper processing of wages and all related agenda. The General Affairs Department provides transportation and boarding for staff, corporate office cleaning, work wear and footwear, and many other support activities. It also manages external and internal communication.
The Accounting and Controlling Departments are responsible for the flow of corporate finance.
Division of the production of interactive home entertainment products
Division of the production of interactive home entertainment products
The youngest division of the plant is engaged in the production of interactive home entertainment products for the world's leading brand. Within production, the most advanced automated and robotic production technologies are being used.
Our company has acquired a stable place in the electrical engineering industry in Slovakia based on its predecessor, Sony Slovakia, which since 1996 operated in Trnava and then from August 2007 to July 2010 in Nitra.
In 2010, Sony formed a strategic alliance with Taiwan's electro-technical giant Hon Hai Precision Industry Co. Ltd. (under the trade name Foxconn) and sold its majority stake in the Nitra plant. Since July 2010, the company changed its name to Foxconn Slovakia.
Since 2016, Hon Hai Precision Industry is a 100 percent owner.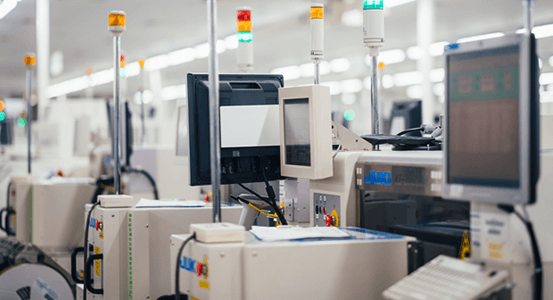 2018
30,000,000 produced televisions from the start of production in 1996 to February 2018
2018
20,000,0000 of produced televisions from July 2010 to January 2018 under Foxconn Slovakia
2014
We produced 2,290,000 PACE STBs
2010
Alliance with Hon Hai Precision Industry and changing its name to Foxconn Slovakia
2007
Moving the plant to the Nitra Industrial Park
1996
Establishment of Sony Slovakia in Trnava
Marek Blaha
Director of TV Production
Jozef Bodiš
Director of HEP, Smart Factory & IT
Ľubomír Sommer
Director of Finance & Controlling, Planning, HR & General Affairs
Foxconn is the world leader in the manufacture of products for the world's leading brands in the electro-technical industry. In its plants around the world, it manufactures mobile phones, laptops, TVs, digital cameras, game consoles, audio, video and IT equipment and many other products. With leaders in the electro-technical industry, they make strategic alliances and complete their products in their manufacturing plants all over the world.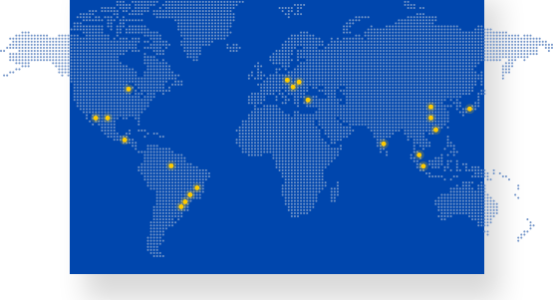 2010
The official start of Foxconn Slovakia in the North industrial park in Nitra
2007
The company owns manufacturing plants in the Czech Republic, Hungary, Mexico, Brazil, India and Vietnam
1997-1998
Establishment of factories in the UK and the United States
1994
Foxconn buys development centres in the US and Japan
1988
Launch of first production in Shenzhen, China
1974
Taiwan – Establishment of Hon Hai Precision Industry (trade name Foxconn)
Social responsibility is for our company an integral part of business. The main goals are, in particular, sustainable development and corporate philanthropy, creating quality and efficient operations and efforts to provide a safe working environment without accidents.
We want to be an active member of the community, and we are therefore committed to helping our region. We are a regular member of Naše mesto, where, together with other companies in the region, we help to beautify our surroundings We are enthusiastic about blood donors and we believe that enlightening in this area will enable us to convince more and more colleagues about the importance of donation. Twice a year we organize donations of clothing and other supplies, depending on the requirements of organizations. We cooperate with the League Against Cancer. We support schools and non-profit organizations from our region.
We use the ISO 14001: 2015 Environmental Management System.
Environmental awareness of colleagues is enhanced by training and presentations.
Every year we organize Eco Day / Eco Month. The aim is to mediate skills and habits for waste sorting and more efficient use of energy and resources. We also encourage our colleagues to bring new improvements to processes and production processes so that negative environmental impacts are continually reduced.
Through the management of chemical substances and preparations, we identify the hazardous properties of chemicals and at the same time offer environmentally acceptable substitutes. By replacing solvent based on volatile organic compounds with other water-based products, we reduce the amount of emissions produced into the air.
We effectively use energy in lighting, refrigeration and air conditioning, appliance and technology, as well as heating, which greatly reduces the amount of greenhouse gases emitted into the atmosphere.
We have an Environmental Product Guarantee program, which aims to reduce the amount of hazardous substances used. The main activity is the implementation of the Green Partner Program, which must be completed by each component supplier for finished products. In the Program, the Supplier undertakes that all components delivered are made with regard to protection and with minimal impact on the environment.
The waste produced is separated as much as possible. As an alternative to land filling we use energy recovery of waste.
We achieve a 99% recovery rate. We reduce waste by re-using packaging.
Since 2017, we supply electricity to the plant from exclusively renewable sources.